The game-changing strategies used by the world's biggest brands.

The basics of text marketing
From simple verbiage to how the entire process works, we'll walk you through each of the 11 steps in setting up and launching a successful text program.

How to accelerate list growth
Marketing is nothing with an audience. We'll unlock our arsenal of cost effective strategies that will help you quickly grow your list of loyal customers.

Create campaigns that convert
A fine tuned campaign strategy makes all the difference. We'll school you on best practices, ideal send times, enticing offer creation, and more.
Take a peek inside our guide
This guide has laid the foundation for thousands of marketers. Why struggle with self taught semantics? You can have this winning strategy in your inbox today.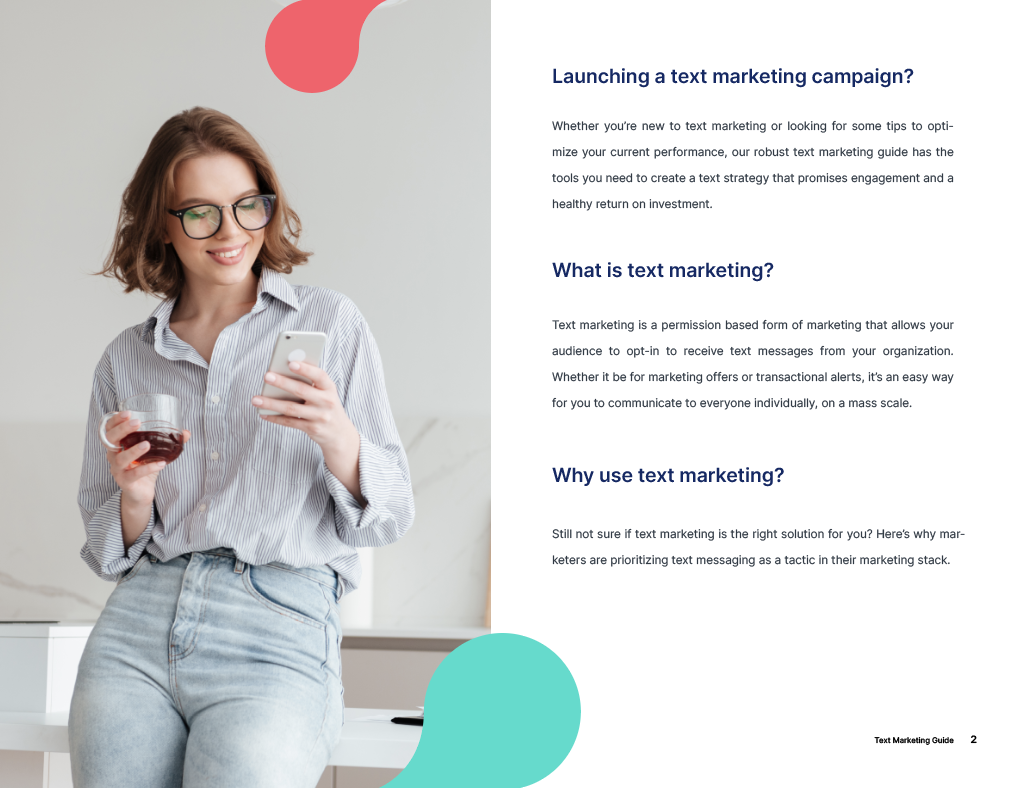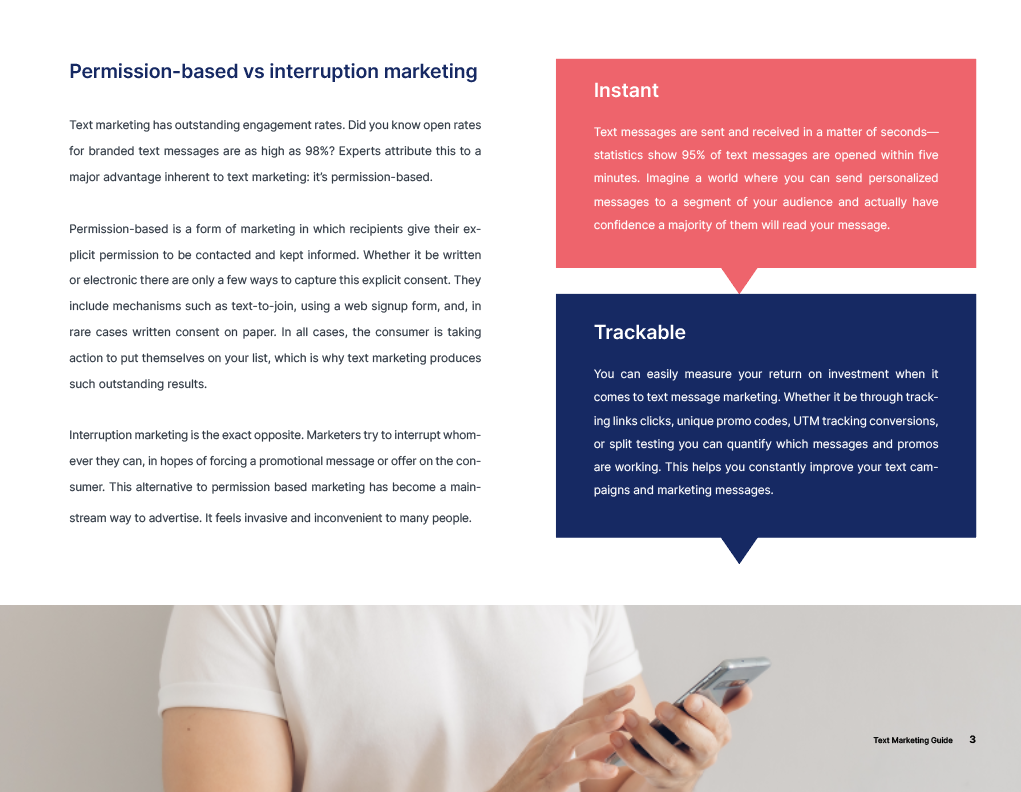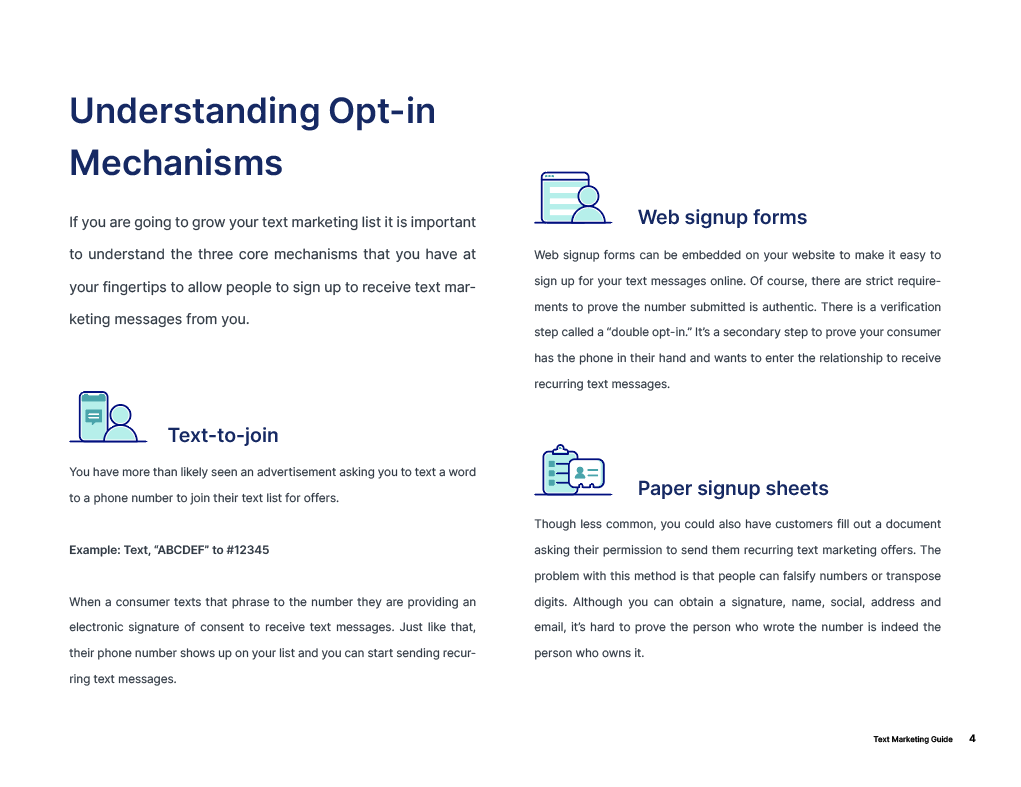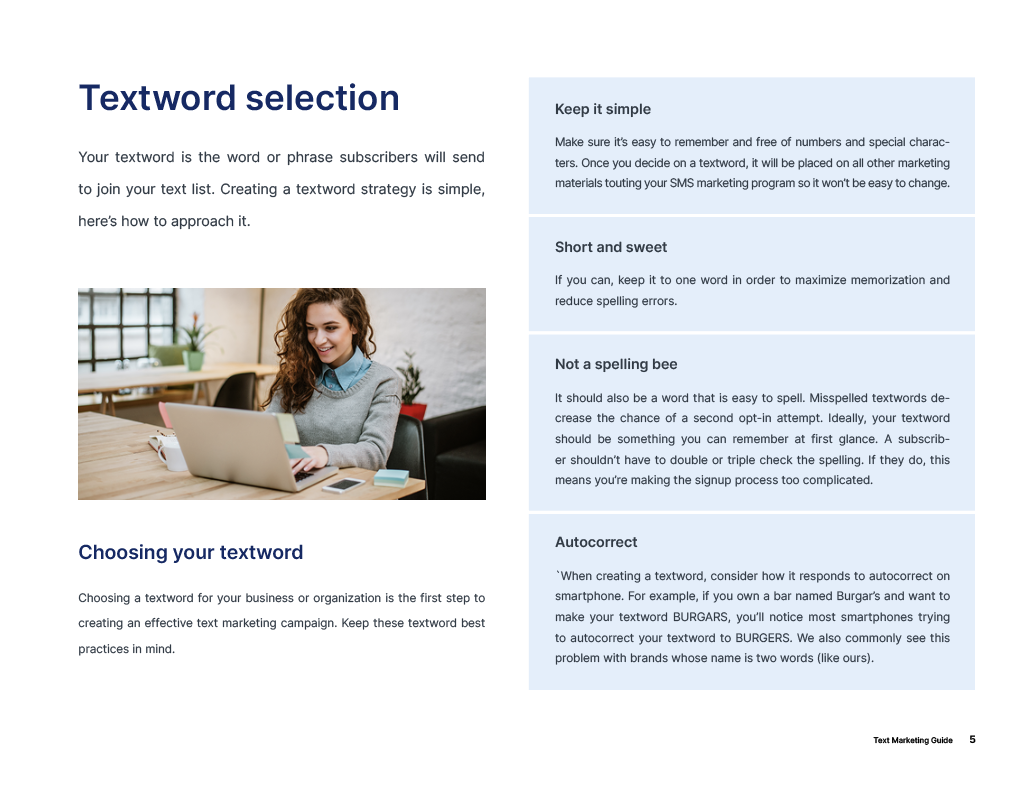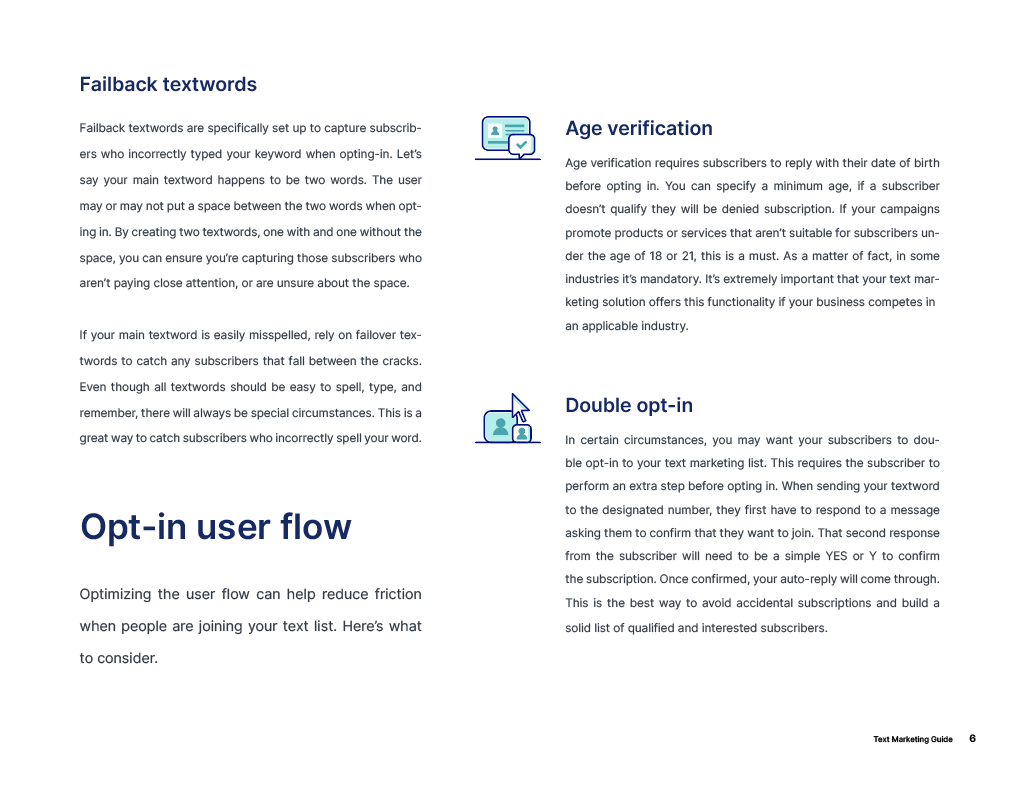 The same strategies used for the world's biggest brands.